djmblog.com podcast 9
Hosted by Dan and Jessica and Jim | subscribe via RSS
show notes
Threadless says: "Change the lid of your @Dell to match your shirt!"  Really?  Lame!!  I'm Threadless and Windows 7 was my idea!
iOS (iPhone/iPod Touch) apps:
WordPress 3.1.1 has memory managment issues
Posterous custom domain blogs now faster
Posterous + Drupal?
Australia: Land of Parrots: an incredibly beautiful one hour movie about cockatoos (black, pink, cockatiel), budgerigars (green "wild-type"), and many other amazing winged creatures (including jumbo-size Aussie pelicans) in their native habitat.
Jim's tutorial: Tired of MLB.TV blackouts? Here's a free way to circumvent some of them.
Will the Mets losing under over-rated general manager Sandy Alderson finally take the stuffing out of the baseball-statistics-obsessed quantitative weasels?  Not likely. The Oaklands As never even made the World Series under Billy Beane and Alderson and that didn't shut anyone up even though it should have.  (Also release or trade Jason Bay, he's terrible.)
Does the Barry Bonds prosection have racial motives?
Jim, Dan and others start up another year of Fanstasy Baseball–this year at ESPN.com
pacificpelican.us/cms (free URL shortener/file sharing app) is now on GitHub
Nikon D5000: the ultimate prosumer DSLR camera (It can take good pictures of birds in flight!)
Nikon D5100: just-announced successor model adds a few more features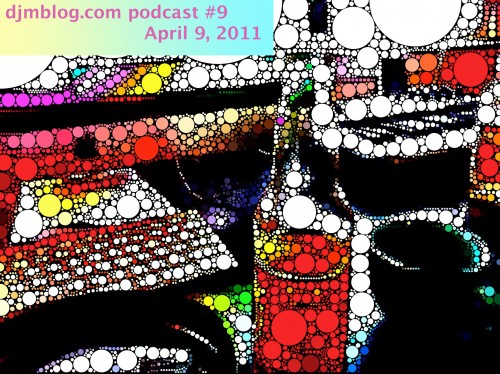 [originally aired April 10, 2011]