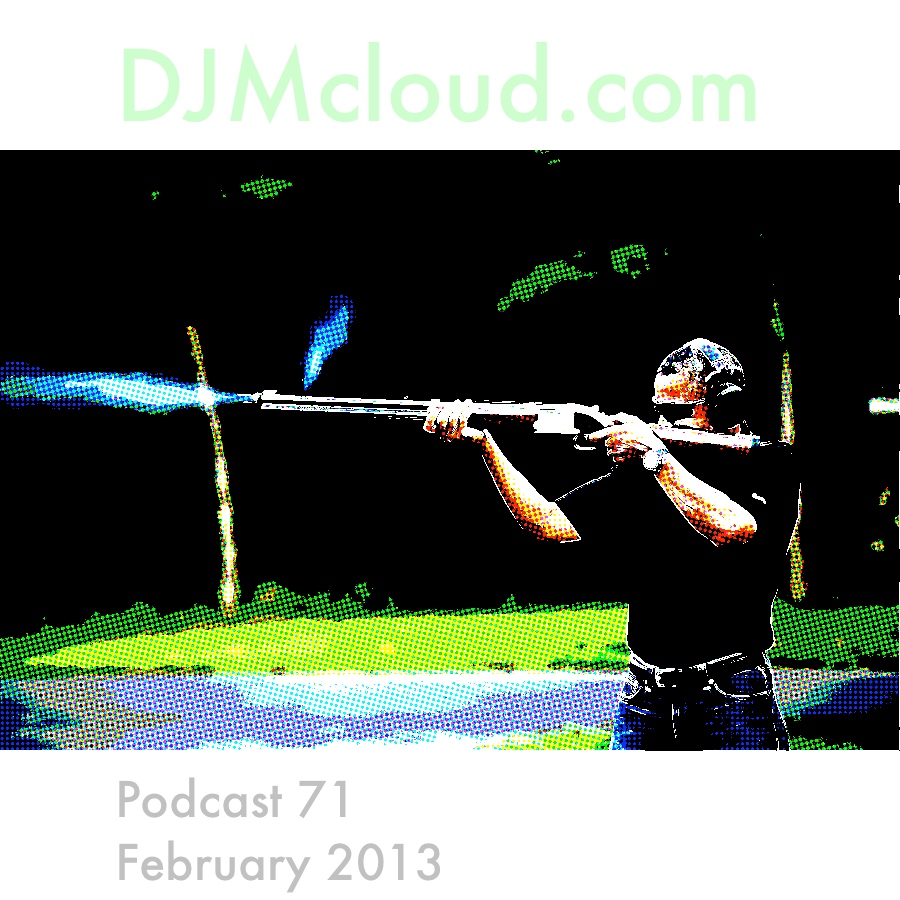 "'The sky would go orange.'" / "Six continuous seconds." / "How many comedy movies are that well-paced?" / 'Nice dark pink headphones' / "I like their light roast." / "Songs were being written to be heard on earbuds." / 'Space-dorky.' / 'Maybe offer some different styles or colors or something.' / "They keep selling those cables." / 'Maybe staying who they are is their strategy.'
The DJMcloud Podcast now has its own page at djmcloud.danieljmckeown.com/podcast with links to all of the episodes so far.
show notes – recorded Feb. 3, 2013
Donut Shop Coconut Mocha K-cups.
Headphones market: Bose vs. Dr. Dre's Beats vs. Monster etc.
Remote control drones and helicopters.
Barack Obama shooting a shotgun.
Gayle Trotter on women shooting "3,4,5" intruders.
Big 3 in Aspen.
Windy City Heat movie.
Democracynow.org on football head injuries.
Will the brain injury problem put an end to football as we now know it?
Vine (short video sharing service) and Vinepeek.
My posts to it so far: Singing parakeets. Flying parakeets.