djmcloud.com podcast #18
New videos from pacificpelican.us/podcast and three new photo apps for iPhone and why I can't be bothered sometimes to try to fix crappy CSS for someone else's project.
listen: download the aac
subscribe via RSS: http://feeds2.pacificpelican.us/djmblog
subscribe via iTunes: http://notes.danieljmckeown.com/?r=5
hosted by Dan (@pacificpelican)
(http://djmcloud.danieljmckeown.com/updates)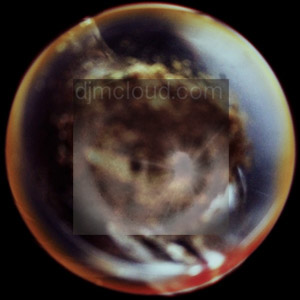 pacificpelican.us/cms: a free web app for uploading files and text documents and shortening links that you can download and use on your own web server for free
djmcloud.com podcast 18 show notes – Dec. 13, 2011
New videos from pacificpelican.us/podcast
"Gordon Square": a video set in Cleveland and Lakewood starring Jessica and the birds (and I appear briefly at the end) with new music from Neener and an important message: "DON'T SNITCH!"
"Big Parrot Millet part 1": a short fish-eye-lens-style video that seeks to answer the question of whether my parakeets like the type of millet sprays which are packaged for larger parrots.
"Big Parrot Millet part 2": in this rare sequel, we conclude that the parakeets do enjoy the big bird millet.
iOS apps
A way to view content from numerous sites in one interface–can link to Twitter, Tumblr, Google Reader, Facebook, Flickr and more.
FishEye Toy Camera (by misskwi)
Creates circular photos with simulated fish-eye lens effect; fun to mess around with but of course doesn't offer the type of angles and views that optical fish-eye lenses can.
Allows photos taken with iPhone to appear to simulate a (dSLR-style) shallow depth of field.  Includes circular or rectangular focal area highlighting tool and virtual aperture picker.
podcast intro music: "No Sleep" by Screambird
—
podcast 18 additional notes
WordPress:
new version 3.3 with new features including updated media uploader: http://goo.gl/MXe13
CSS for default Twenty-eleven theme still smushing images cross-posted via Posterous on iPhone browser: http://goo.gl/OQtpr
archiving tweets using WordPress: this update/fork to the Twitter Tools plugin allows RTs to be archived along with regular tweets: http://goo.gl/78nyK
"Republican shills?!": No Agenda Podcast episode 363  http://363.nashownotes.com/
Green apple photo taken with "Big Lens" app: http://links.danieljmckeown.com/?r=2