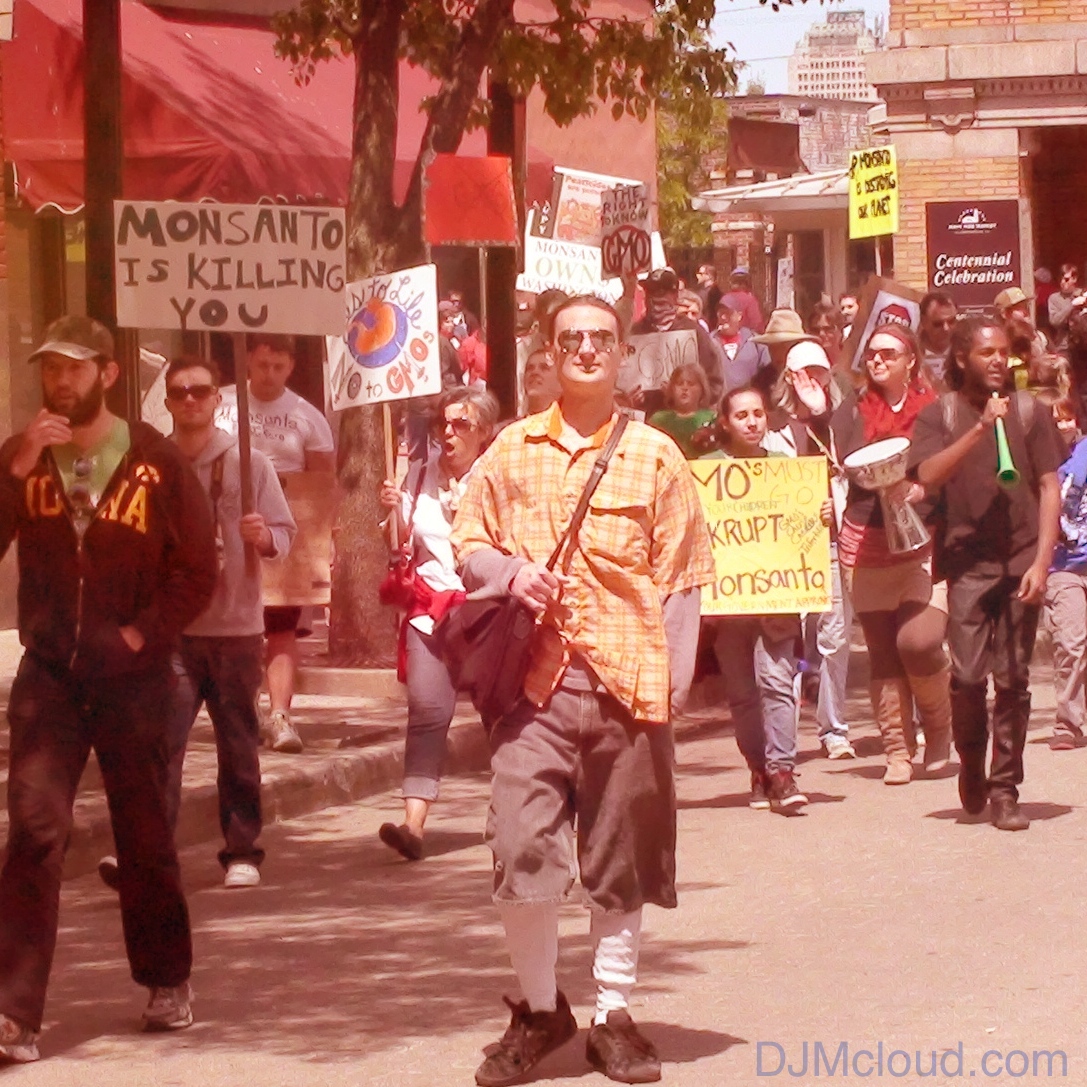 'I would have invited people to come up and share their stories." / "Don't you think we have the right to know what's in our food?" / "The dynamics of letting people talk." / 'A big mesh of images.' / 'A lot of them are using genetically modified [seeds].' / "When you said Pinterest-ization…" / "And a few people walked into the burrito place when we were leaving who I think had been protesting."
Listen: download the mp3.
[Listen to previous podcasts.]
Co-hosted by Jessica.
show notes
Natasha Leggero on Duncan Trussell's podcast: "Commercials…Creating empires by tricking dumb people [~45min]."
Adam Kokesh arrested at a marijuana legalization rally in Philadelphia; he had been trying to organize an armed march on Washington D.C. from Virginia on July 4; released a few days later.  The Tactical Response guy threw cold water on the gun march plans.
Heckler interrupts Barack Obama speech over drones and Guantanamo.
Justice Department spied on AP reporters; should Eric Holder resign?
Republican Senator Rand Paul wants to keep drugs illegal, of course.
Protesters around the world against Monsanto and GMO foods: Jessica's photos from the Cleveland protest.
My book, Crossing the Continental Divide now has its first edition and is for sale in the Amazon Kindle store.
MS MR – Hurricane (CHVRCHES Remix) on SoundCloud.
Flickr redesigns its site. [My Flickr photos.]
Lisa Lampanelli uses racist word on Twitter, Wendy Williams responds.  Lena Dunham responds.